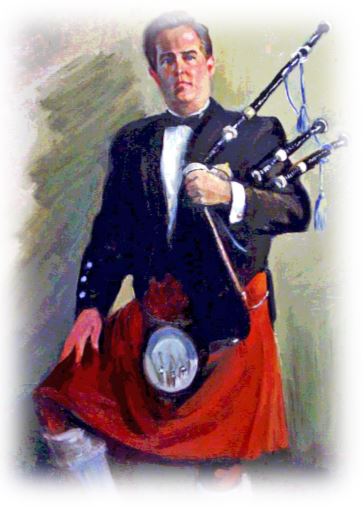 Advanced Irish Piping:  In our three Beginning courses, and in our Novice Pipers course, students receive a good grounding in traditional Irish and in other styles of piping.  This Advanced Irish Piping course is designed for more advanced pipers who may not be familiar with traditional Irish music played on the pipes and/or who wish to increase their repertoire of Irish tunes beyond the usual simple parade tunes.
Pipers who take this course learn arrangements for the "Big Pipes" of the same tunes traditional Irish musicians perform would also perform on the uilleann pipes and other instruments.
In this course, pipers expand their musical horizons by adding dance tunes (jigs, reels, polkas, hornpipes, etc.) not often taught or played by pipe bands to their repertoire.
Students will learn some of the many beautiful Irish airs appropriate for weddings and liturgical ceremonies; as well as traditional laments from the Irish tradition appropriate for funerals, memorials and burial ceremonies.
Irish piping has a number of "Clan Marches" – music traditionally attributed to specific family and regional groupings – and other marches which often have a more traditional flavor and substance than simple Irish marches, but which are neglected by most pipe bands and unknown to many pipers.  We are happy to share rare arrangements of these tunes with you.
In the course of exploring the above topics, our teachers will share with students sophisticated insights into the Irish culture, history and language which form the basis of the Irish piping heritage.